The Rewire 2021 - offline edition is almost here, and we hope you're already marking your calendar with your must-see artists. At the festival we've got a wide range of different activities dotted throughout the city which are totally free to access, so dive in to the free programme below and get the full Rewire experience.
Proximity Music
During the festival, Rewire collaborates with artist run platform iii to present Proximity Music, an extensive tour of installations scattered across The Hague which engage with the senses and the body, with instruments and machines, with ritual and play. Starting from the government center and taking a walk through underground and repurposed art venues, the tour will present works from Laurie Spiegel & Mark Fell, Budhaditya Chattopadhyay, Cathy van Eck, Gorkem Arikan, Pelle Schilling, Mariska de Groot, EJTECH, Sól Ey, Hans Beckers and Kunrad.
Two of these projects require prior registration:
Pelle Schilling presents 'Incandescence Rain'
There are a number of timeslots available, register here for free →
Hans Beckers presents 'La Floresta'
There are a number of timeslots available, register here for free →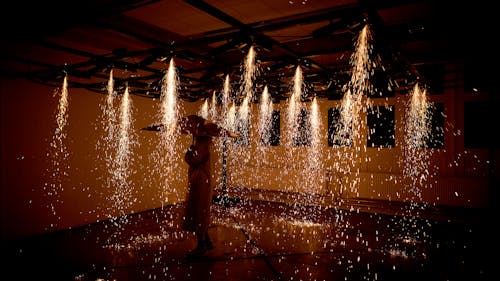 Music for a Busy City
Music for a Busy City features five new pieces of recorded music, each created in response to a specific characteristic location in the city centre, including De Passage, De Gevangenport, De Bijenkorf, Spinozahuis and Paviljoensgracht. Between 10 and 15 minutes long, these recorded pieces become part of the spaces that inspire them – playing in rotation every 90 mins, so you can journey around town and hear each one in succession. The project consists of new commissioned compositions by Ain Bailey, Genevieve Murphy, and Pete Harden, Yannis Kyriakides will be presenting two new pieces.
Find out more about Music for a Busy City here.
A State of Amplitude
'A State of Amplitude' is an exhibition presenting a series of sonic sculptures, instruments and sound transmitting vessels. A focus is drawn in on the potential of re-amplifying the micro-powers of vibrating matter. Using the idea of a membrane as a selective instrument, excerpts of sonics are filtered, distorted an amplified. In these sound architectures, an unfolding of the external dimension arises, re-fabricating it into a mode of composed reality. Through entering this space of vibrations an identification assembles between listeners and elemental matter, between inside and outside, between hallucination and realism.
Participating artists: Louis Braddock Clarke (UK/NL), Wen Chin Fu (TW/NL), Hans van Koolwijk (NL), Mike Rijnierse (NL), Andreas Trobollowitsch (AT), Andre Bartetzki (DE), Natalia Dominguez Rangel (AT/NL/CO) and Rob Bothof (NL).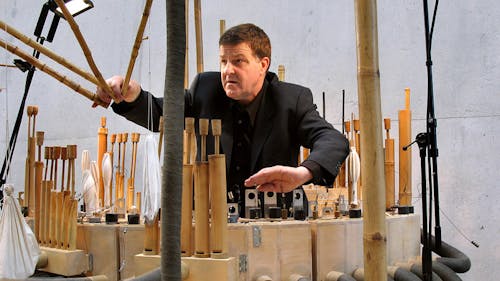 Hearing like a Herring
The Embassy of the North Sea (ENS) was founded in The Hague in June 2018 with the goal to fundamentally reorientate our relation to the ocean. The ENS seeks to give a voice to the non-human residents The Netherlands' most defining ecosystem, the North Sea, starting with a listening phasethat engages designers, policy makers, biologists, artists, lawyers, philosophers and writers. Rewire 2021 will present the first step of the journey: a sound expedition titled 'Hearing Like a Herring', developed bycomposer and sound artist Harpo 't Hart together with radio-maker Jesper Buursink and artist Xandra van der Eijck . This intervention at Scheveningen harbour and beach features stories from experts, scientists, and local residents to present new undersea listening perspectives.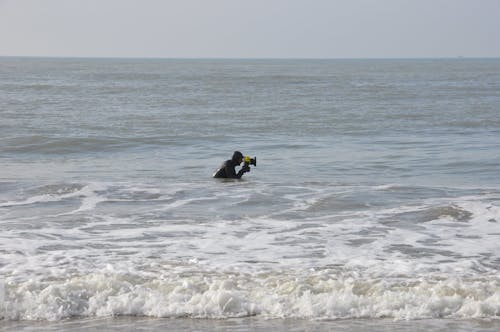 Forest Phantoms
At the Rewire 2021 offline edition, Barbara Ellison presents 'Forest Phantoms', a composition of tree 'songs' made with binaural microphones, contact mics and hydrophones, revealing the hidden 'music' of the forest. 'Forest Phantoms' is made exclusively with original environmental recordings done in the Haagse Bos, Den Haag. This composition was created and conceived to be listened to at a chosen location in The Haagse Bos. Listeners will first gather at the google maps location point and will then be led to the listening location for the piece and headphones and players will be provided.