As part of the Rewire 2021 discourse programme, we have teamed up with Het Nieuwe Instituut, the Rotterdam-based centre for architecture, design, and digital culture to present a symposium entitled 'For the Record: In Another Setting'. With the festival just around the corner, read more about the symposium and its participants below.
→Attend the Rewire 2021 Facebook event here.

For the Record: In Another Setting will explore design tactics for collective music experiences during the pandemic and beyond, and the changing roles and conditions for artists, music communities, designers, platforms, festivals and venues in creating proximity and community through distributed listening environments. Recent examples of web-based music performances and alternative tools and platforms for online expression will form the basis for a discussion on the audiovisual, spatial, social and political dimensions of online music practice. Find out more about the participants below.
Valencia James presents 'Volumetric Performance Toolbox'
Valencia James is a Barbadian freelance performer, maker and researcher interested in the intersection between dance, theatre, technology and activism. As part of the 'For the Record: In Another Setting' symposium, she presents the Volumetric Performance Toolbox (VPT), a collaboration with digital experience creator, Sorob Louie and spatial interaction lab, Glowbox. VPT envisions live online 3D dance performance as a new way for artists to create and perform from their own living spaces and audiences to communally experience art using minimal equipment, during this time of pandemic. Led by the shared values of liberation for all who have been harmed and/or excluded by the media and various systems of oppression, VPT makes emerging technology accessible for artists to both strengthen and sustain their craft. This project is made possible through the generous support of Eyebeam's Rapid Response for a Better Digital Future Fellowship program.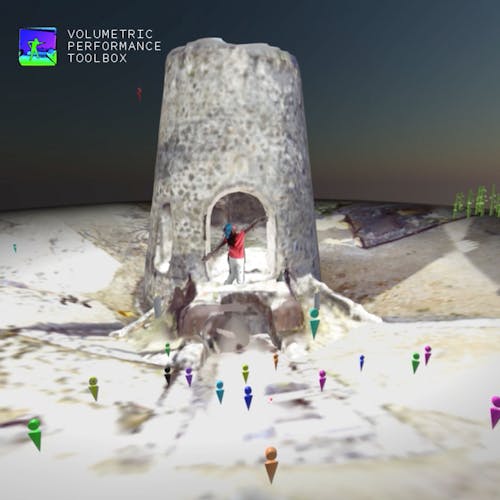 Archivo Auxiliar
Archivo Auxiliar is a Mexico City-based collective developing a digital archive documenting the history of electronic music and its social production within a regional context. Spanning professions and origins, their diversity contributes to varied perspectives and skillsets. They believe that elevating a regional history is empowering and it is critical to understand changes and opportunities presented in a covid-19 context.
In 2021 AAUX began a new project called Cyberstreams with the support of the 'For the Record' research residency from Het Nieuwe Instituut and the Netherlands Institute for Sound and Vision. Cyberstreams is studying spatial, social, and sound production in streaming events in the covid-19 restricted world. Live events have been translated into cyberstreams, bounding what was once collective events by the frame of screens and cameras. From video live streams to VR events - cyberstreams have created new arenas for design, identity presentation, and consumption. Using case studies and interviews, they hope to understand some of these new typologies and experimental performativities.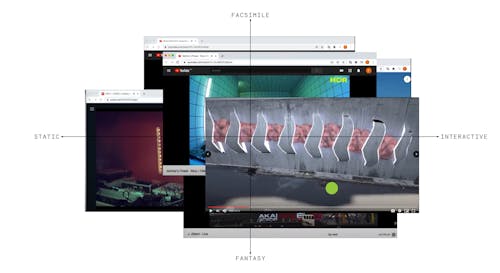 Jason King
Jason King is the Chair of New York University's Clive Davis Institute of Recorded Music. Jason is a musician, DJ, performer, producer, songwriter, scholar, curator, journalist and a widely published scholar, writing on the cultural politics of artists like Beyonce, Drake, Roberta Flack and Luther Vandross. He is a regular contributor to publications like Pitchfork, Slate, Los Angeles Times, and NPR Music; and he is the author of The Michael Jackson Treasures, a Barnes and Noble exclusive biography. Jason has hosted and produced television, video and radio series, as well as podcasts, for media platforms like NPR Music and CNN.
GLOR1A and alpha_rats 
UK-based multidisciplinary artist GLOR1A crafts sizzling experimental Pop/ R&B music rooted in concepts of Black futurism and the transformative power of technology. For Rewire 2021, she is working alongside Japanese- based VR developer and visual artist alpha_rats on SWARM 2.0, an interactive prototype game that fuses digital art and live performance. Based on mythology, ancestral art and the female utopia, SWARM 2.0 is set deep in the underworld and encourages the audience to explore the game's environment together, unlocking unique live performances in a fascinating sound-reactive journey. As part of 'For the Record: In Another Setting', they will be in conversation with one another.
Watch "GLOR1A - Juice (Official Video)" by "GLOR1A" on https://www.youtube.com/
Through its activities Het Nieuwe Instituut aims to increase the appreciation of the cultural and social significance of architecture, design and digital culture and to strengthen the interaction between these disciplines. Find out more about Het Nieuwe Instituut here.