Whilst presenting the 2021 festival online has opened up possibilities for collaborations and projects from all over the world, the programme also features a number of performances from acts based close to home. Set in iconic venues across The Hague, such as the Kunstmuseum, Electriciteitsfabriek and the Koninklijke Schouwburg, it's been an exciting process recording performances locally. Find out more about these artists, and take a sneak peek behind the scenes at some of these recordings, below.
→Attend the Rewire 2021 Facebook event here.

Able Noise:
Able Noise are baritone guitar player George and drummer Alex, two experimental musicians based in The Hague and Athens respectively. Focusing on the live experience, the duo engineer a minimal and visual performance using voices, field recordings and cassette tapes to expand their unusual sound, and shape their music through the physicality of their playing and the acoustic properties of the space. Take a look behind-the-scenes at their performance at the impressive Electriciteitsfabriek: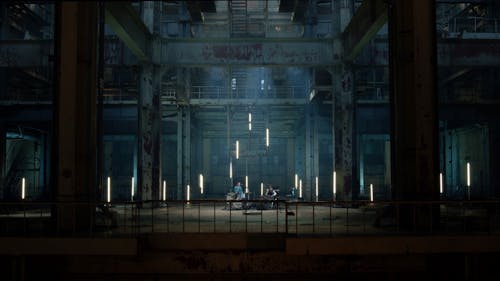 Bby Eco:
Amsterdam-based visual artist and producer Joris Benjamins, aka Bby Eco, makes utopian music he describes as eco-pop. Benjamins just released his debut LP "Grow!" a narrative-driven album full of hymn-like songs that tell a story of personal transformation, love, dreams and our spiritual connection to nature. He uses his own falsetto vocals to offset the music's psychedelic, synthesized textures, communicating the perpetual back-and-forth between the natural world and the digital world.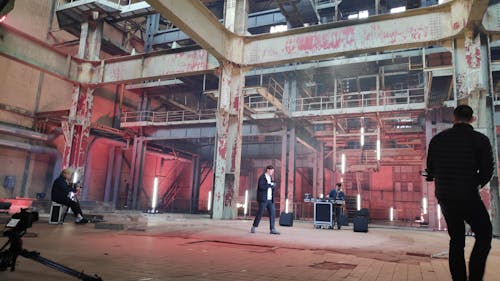 Watch "◦ Bby Eco - Care For You ◦ (Visualizer)" by "Bby Eco" on https://www.youtube.com/
Ben Bertrand:
Belgian composer Ben Bertrand uses the bass clarinet and a plethora of machines to create hypnotic pools of sound that dilate time and space. The music reflects the versatility and character of the clarinet, an instrument that can refract a spectrum of colors in just a single note. Bertrand funnels the sound through his selection of effects to create unusual soundscapes that dance in and out of our perception, sounding both electronic and acoustic at once. Take a look at some images from the recording of his performance at the Kunstmuseum: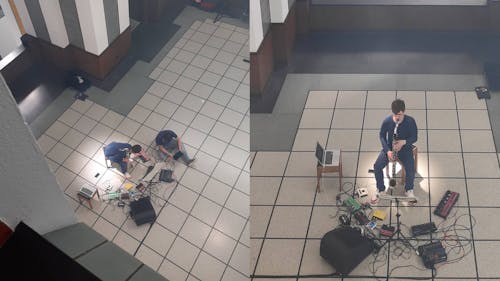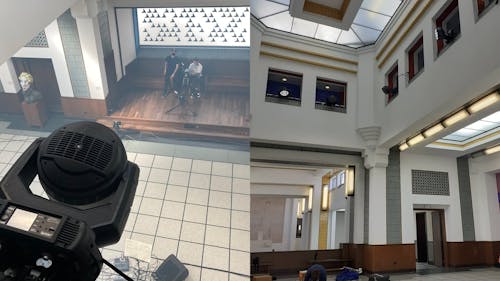 Genevieve Murphy:
Rewire has commissioned The Netherlands-based Scottish artist Genevieve Murphy to develop an exclusive concert version of her latest theater piece 'I Don't Want To Be An Individual On My Own'. This piece was originally performed as a solo show, and will be fleshed out with help from a troupe of local musicians: Andy Moor, Marta Warelis, John Dikeman and Henning Luther. Recalling a very ordinary birthday party from her childhood, Murphy explores the idea of empathy using dance music, electronic pop songs and free improvisation.
Watch "Trailer Genevieve Murphy I Dont Want To Be An Individual All On My Own (2020)" by "Nicole Beutler Projects" on https://www.youtube.com/
Jonny Nash: 
Multi-instrumentalist Jonny Nash's productions often focus on space, silence and minimal composition. His most recent album was 2020's 'Poe', a meditative collaboration with Indonesian tarawangsa player Teguh Permana. For Rewire 2021, Nash performs a set based around this album, centred around guitar and tarawangsa. He presents a recorded performance at the Electriciteitsfabriek for Rewire 2021.
Watch "Jonny Nash & Teguh Permana - Air [MAT17]" by "Melody As Truth" on https://www.youtube.com/
Karen Willems & Machinefabriek:
Belgian percussionist and composer Karen Willems is a serial collaborator, but in her many years of working with musicians, she has never collaborated with an electronic artist before, making Rewire 2021's collaboration with Machinefabriek an intriguing challenge. Dutch producer Rutger Zuydervelt works with drone, noise, ambient music and field recordings to create glacial soundscapes, eerie electro-acoustic environments and crushing walls of static. Working in residency for Rewire 2021, they present the outcome of their collaboration at the Electriciteitsfabriek.
Watch "TAPE 04 SCHREVE /Karen Willems and guests / Hemel en Hel + Habla con Harmonica en Boca" by "Karen Willems" on https://www.youtube.com/
Watch "Machinefabriek – With Drums" by "Rutger Zuydervelt" on https://www.youtube.com/
Leo Svirsky:
With a body of work exploring the instability of listening and the disorientation of memory, the Hague-based artist Leo Svirsky will present a preview of his expansive project Leo Svirsky & The River Without Banks with a select group of musicians. With the preview being adapted for Rewire 2021's online edition, the project was originally commissioned for Rewire 2020. 'The River Without Banks' immerses the listener in never ending reverberation, unbinding place and time and blurring the perception of past and present. Recorded at the Koninklijke Schouwburg in The Hague, see below some images from behind the scenes at the recording.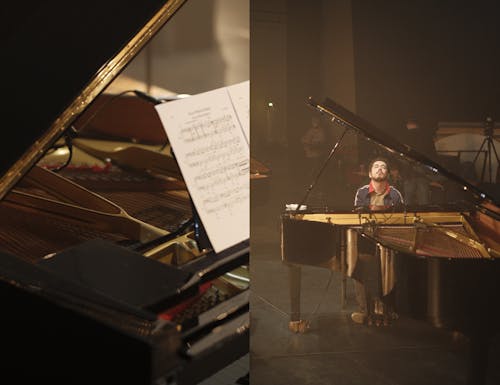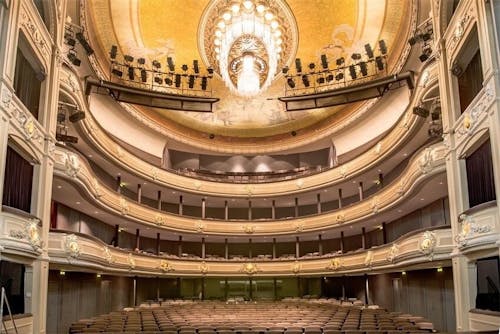 Lyckle de Jong: 
The Hague-based composer and multi-instrumentalist Lyckle de Jong was studying at the Amsterdam Conservatory of Music when he started to accumulate cheap vintage keyboards and drum machines. De Jong channeled this passion into his debut "Bij Annie op bezoek", a faded, lo-fi concept album spun around the story of Annie, a lonely 80-something woman who recounted colorful memories of her life in the 1960s. At Rewire this year, de Jong will perform an exclusive interpretation of the album, recorded at the Kunstmuseum.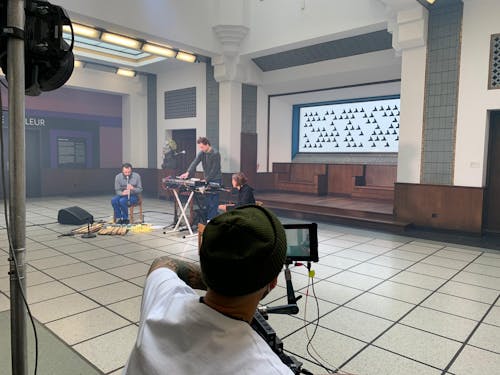 Watch "Lyckle de Jong - Trappenhuis" by "South of North" on https://www.youtube.com/
Ronald Langestraat & Tim Koh:
It was in his home city of Los Angeles where composer, visual artist and multi-instrumentalist Tim Koh first established himself. At Rewire 2021, Koh will be embarking on a special collaboration with Dutch jazz outsider Ronald Langestraat. Over three decades since his debut, Langestraat's peculiar cosmic pop has never sounded more relevant. Together they present a performance recorded in the Kunstmuseum in The Hague.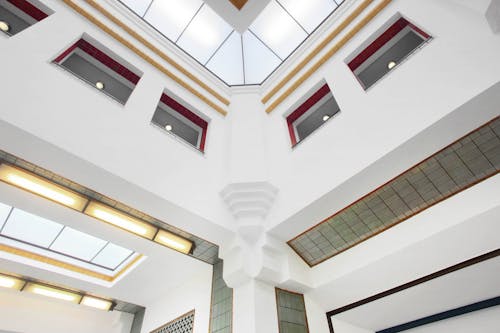 Schroothoop:
Using instruments made from reclaimed trash, Schroothoop pay tribute to Brussels' cultural melting pot with their kinetic fusion of reggaeton, jazz and Afro-Cuban music. The project was assembled by veteran multi-instrumentalists Rik Staelens, Margo Maex and Timo Vantyghem, who use discarded objects you'd find in a landfill - scraps of wood, old metal or plastic, plus garden and kitchen utensils - to build homemade drums, basses, string instruments and flutes. The band released their debut album "Klein Gevaarlijk Afval" (Small Hazardous Waste) last spring, and bring their arsenal of curious noisemaking objects to Rewire 2021 to perform their semi-improvised "proper canned junk" live.
Watch "schroothoop - Obsolescence Programmée" by "schroothoop band" on https://www.youtube.com/