No Plexus is a genre-queer electronic duo comprising of vocalist and composer Bec Plexus and producer No Compliments. In collaboration with Roel Wouters of interactive design studio Moniker, they present 'Manicurism', a visual album filmed in a number of mind-bending locations across The Netherlands. Check out the trailer for Manicurism below, as well as some behind the scenes photos ahead of the world premiere at the Rewire 2021 online edition.
→ Attend the Rewire 2021 Facebook event here.
No Plexus have set their music to the tensions between nature's brutal powers and our need to tame, control, and ultimately manicure it. In this trilogy of twenty-five minutes, unnatural forms in nature meet angular melodies and rhythms. Manicurism was intended to be a simple video registration of a live performance, but exploded into a high tech production. Filmed with an arsenal of drones, the visual album features otherworldly locations that have been drastically transformed by human intervention: The Celestial Vault at Kijkduin, Riff in Dronten and a meticulously planted bonsai farm in Oudenbosch. The result is a dizzying yet captivating journey through the wild unpredictability of No Plexus' versatility as music makers and collaborative artists. Check out the trailer:
Watch "Manicurism (Trailer)" by "No Plexus" on https://www.youtube.com/
During the filming of this visual album we were able to capture some behind the scenes images of the production: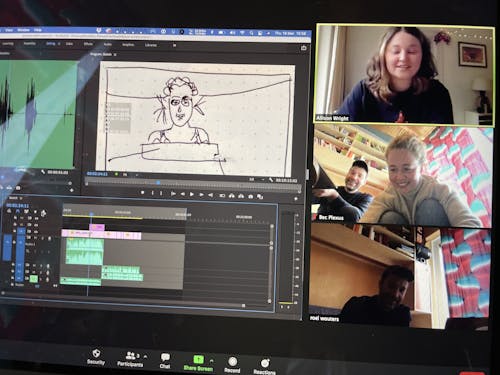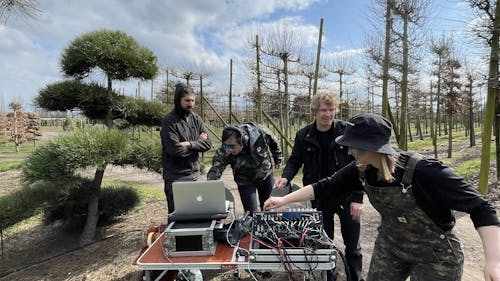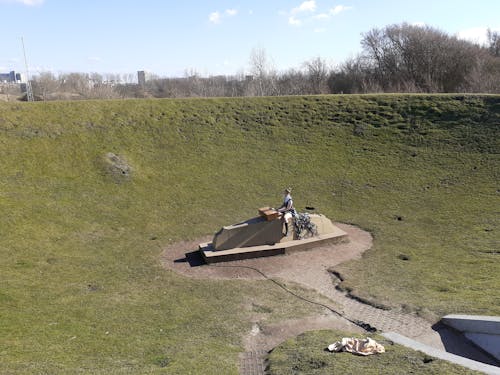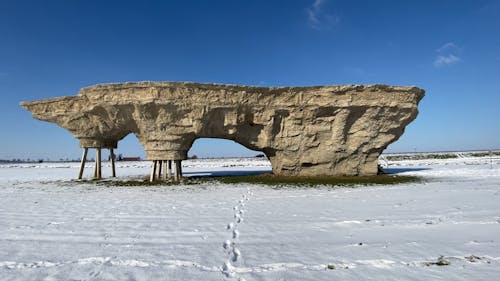 Bec Plexus (born as Brechtje van Dijk in 1993, NL) is a singer and composer. She released her debut record STICKLIP with New Amsterdam Records in 2020. As a composer, her work has been presented over a 100 times by a.o. Nieuw Ensemble, Nederlands Kamerkoor, Gaudeamus Muziekweek, Cross-Linx Festival and Rubiks Collective. In 2018, her first opera Niet De Klucht Van De Koe premiered at het Grachtenfestival. Her music video 'Mirror Image' won two awards during the Independent Music Awards 2020 in the United States.
Watch "Bec Plexus & Pascal Le Boeuf - mirror image" by "Bec Plexus" on https://www.youtube.com/
No Compliments (born as Allison Wright in 1993, AUS) is a composer, arranger, producer, sound designer and trumpet player living in Amsterdam, The Netherlands. She works as a composer, arranger, producer and sound artist on independent creative projects and commissions. Allison has been releasing original electronic music under the pseudonyms Cosmic Latte, Mixed Emotions and No Compliments since 2009. As No Compliments, she released her debut EP in 2020. In 2021, Showpony (also a featured artist at Rewire 2021) will release her debut record, produced by No Compliments.
Watch "Obtusen" by "No Compliments - Topic" on https://www.youtube.com/
Roel Wouters, 1976, director, interaction designer and co-founder of Moniker. Last decade Roel has been directing music videos for Hot Chip, zZz and Robot High school and co-directed a VR for LCD Soundsystem. The video zZz is playing Grip has been declared 'The second best dutch music video of the decade by 3 voor 12. With Moniker, he, Luna Maurer and their team explore the social effects of technology.
Catch the world premiere of Manicurism at the Rewire 2021 online edition. Find out more about No Plexus here.