The Rewire x Korzo concert series will continue with two editions in autumn. On Friday 29 September, Midori Takada presents a special new performance, scoring a selection of early Japanese films. While on Saturday 25 November Nivhek (Liz Harris) performs ENGINE, a new show featuring a film by Takashi Makino. Also confirmed for this edition is Rachika Nayar. Tickets are now on sale.
During Rewire x Korzo #21 on Friday 29 September, celebrated Japanese percussionist and composer Midori Takada will present a special new performance, scoring a selection of early surviving Japanese films from the British Film Institute National Archive which have recently been restored for BFI's Japan On Film collection. Dating back to 1901, the vibrancy of the Meiji era is revealed in these rare films – a fascinating journey through Japan covering a variety of subjects: people, cultural events, customs, everyday life and places – with Takada conjuring up evocative musical accompaniment using a palette of marimba, ceremonial gong, snare and spoken word.

Midori Takada's output over the past 40 years weaves through solo, group and theatrical and practice. Verdant utopias, meditative caves and abundant life – her music invokes entire ecosystems, connecting mind and soul to tree and soil. Takada's 1981 album Through the Looking Glass is considered an essential recording of minimalist music. Now 70 years of age, and with a number of new recordings released recently, Takada is a maestro whose command of musical and theatrical technique enable her performances to go beyond the musical to transcend through rhythm.
Tickets for Rewire x Korzo #21 are now on sale!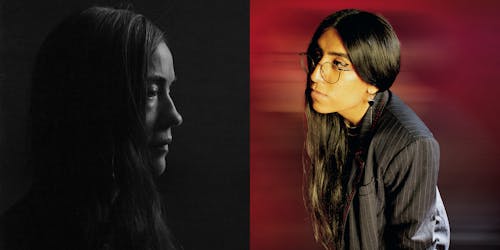 For Rewire x Korzo #22, taking place on Saturday 25 November, Liz Harris (aka Grouper) will return to The Hague under her Nivhek moniker. Accompanied by a film by Takashi Makino, she presents a new live show called ENGINE. Nivhek's new work is constructed from field recordings of car and train engine noise recorded at drag races over the past decade, overlaid with synthesiser and electronics. The sound of excess, power, sex, destruction, capitalism, of oil becoming an airborne pollutant, of transformation, of life. 
Watch "Rachika Nayar - "Heaven Come Crashing" (feat. maria bc)" by "NNA Tapes" on https://www.youtube.com/
Also performing is Brooklyn based composer Rachika Nayar. By taking the all-encompassing, overwhelming experience of a rave and plunging it into hazy ambient soundscapes, Nayar combines the bodily sensation of a packed dance floor with the reflexivity of an ambient show. Clouded in fog, Rachika Nayar processes her guitar and turns its sounds into thick layers of music – sometimes crystalline and lush, at other times murky and oblique. Performed live, her music allows for total immersion.