Find the English text below.
Het Haagse Zuiderpark viert deze zomer haar 100ste verjaardag en Rewire is aanwezig bij de festiviteiten. Op dinsdag 1, 8 en 15 augustus biedt Rewire een serie muzikale workshops voor kinderen van ongeveer 5-12 jaar oud. De workshops zijn elke dinsdag van 13.00 tot 16.00 uur voor iedereen gratis te bezoeken. Naast de activiteiten die namens Rewire worden georganiseerd is er in het Haagse Zuiderpark nog veel meer te doen.
De serie workshops van Rewire maakt deel uit van de Vakantiepark activiteiten in het Haagse Zuiderpark. Er is een steeds wisselend gratis programma. Het terrein tovert om tot een festivaleiland met kinderknutseltuin, koffiebar, parkbieb, voorstellingen, kunstinstallaties, workshops en nog veel meer.
Gedurende de zomer gaan kinderen met docenten van Rewire aan de slag om geluiden, herinneringen en gebeurtenissen op te nemen over het Zuiderpark. Speciaal voor alle kinderen is er in het park een grote maan op het eiland neergelegd. Je kunt ín de maan gaan zitten of er rustig van buitenaf naar kijken. Je kunt komen luisteren en ook je eigen verhalen vertellen. De kunstenaars van Grofweg Architecten zorgen in samenwerking met Rewire voor een magische plek om eigen herinneringen op te halen.
Meer informatie over de workshops:
Meer informatie over de serie Vakantiepark via de website van het Zuiderparktheater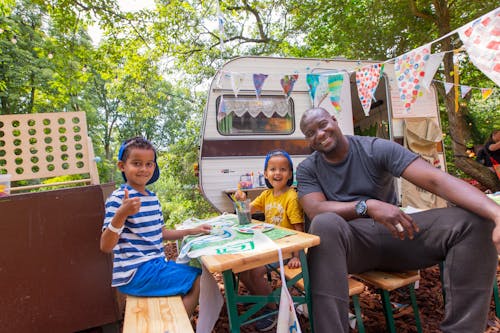 English
The Hague's Zuiderpark is celebrating its 100th anniversary this summer and Rewire is joining the festivities. On Tuesdays 1, 8 and 15 August, Rewire will offer a series of musical workshops for children aged about 5-12 years old. The workshops are free for all to attend every Tuesday from 1pm to 4pm. Besides the activities organised on behalf of Rewire, there is much more to do in the Zuiderpark in The Hague.
Rewire's workshop series is part of the Vakantiepark activities in The Hague's Zuiderpark. There is an ever-changing free programme. The grounds transform into a festival island with children's craft garden, coffee bar, park library, performances, art installations, workshops and much more.
Throughout the summer, children will work with teachers from Rewire to record sounds, memories and events about the Zuiderpark. Especially for all the children, a big moon has been laid out in the park. You can sit inside the moon or quietly watch it from outside. You can come and listen and also tell your own stories. The artists of Grofweg Architecten, in collaboration with Rewire, will provide a magical place to create your own memories.
More information about the workshops: