We're looking back at the final day of Rewire 2022, a beautiful Sunday and fitting conclusion of a sensational festival edition. 
After performing on both the Friday and Saturday of Rewire 2022, the vocalist, composer and performer Meredith Monk met with her audience in a more intimate setting on Sunday during her Artist Talk. It was a generous moment, where you could feel the proximity between artist and audience, which felt highly representative of the whole Sunday in general.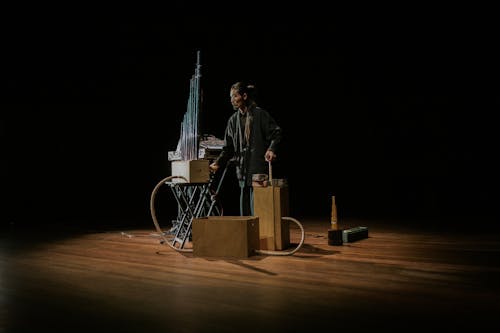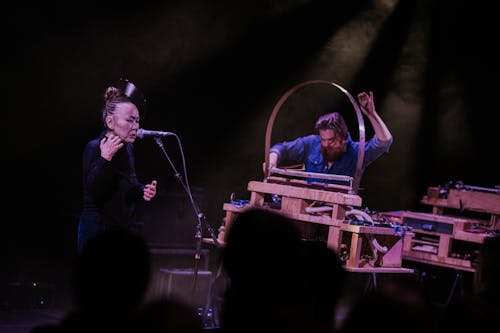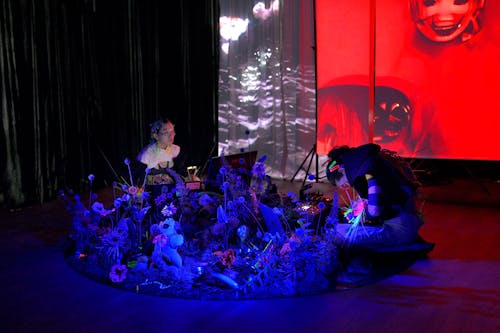 With a kind and gentle sun out, the final day of Rewire was one of closeness, warmness, meditation and reflection. Oceanic & Ensemble Klang made a beguiling ode to The Hague with their performance of 'A Sonically Open City', that captured sounds of the city and converted them into a beautiful hybrid between Musique Concrète and minimal club music. Even more intimate was a thoughtful and sprawling performance by JJJJJerome Ellis, who weaves together the looping techniques of electronic music with acoustic and analogue elements to create an essayistic epic that reflects on time, blackness and identity. On stage, JJJJJerome Ellis also embraces his stutter, allowing the audience to become part of the unintentional gaps that arise in his highly personal performance.

Mabe Fratti managed to instil a sense of proximity and closeness with her staggering show. Throughout her hypnotic and captivating pieces, she blends contemporary elements like shoegaze and dream pop with ancestral influences, transforming them into ingredients of a potent sonic ritual that causes a profound emotional impact.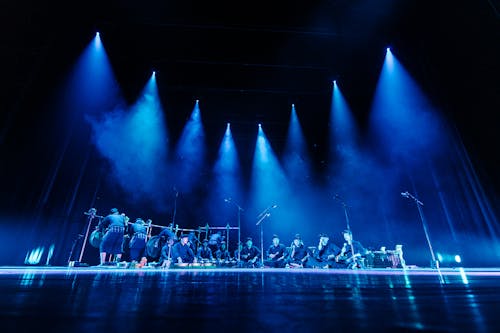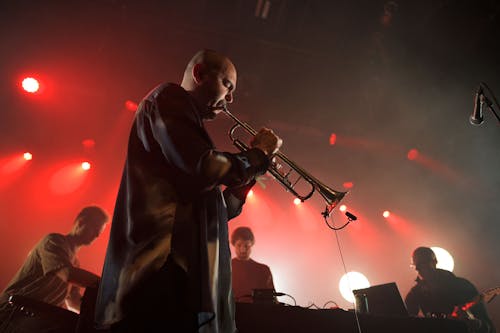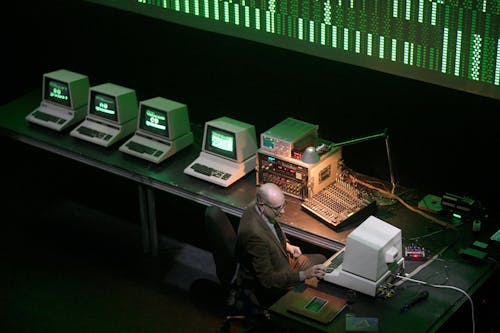 The ritualistic and meditative dimensions of today's performances were especially felt during the highly awaited performance of Dewa Alit & Gamelan Salukat, who shared their distinguished gamelan music for the first time outside of Bali. In a graceful and highly considerate way, the musicians of the Gamelan Salukat ensemble played together, creating their own kind of ritualistic and near-symbiotic rhythm, out of which beautiful pieces of music flowed that drew the audience in their distinct sound world.

This ceremonial, near spiritual experience lingered thanks to Debit, performing material from her album The Long Count at Korzo. Diving deeper into the origins of Mexican music, sourcing sounds of pre-hispanic Mexican instruments that date back to Mayan civilisation, Debit revitalised the whistles, ocarinas, flutes and other wind instruments and instilled them with a contemporary sense of urgency.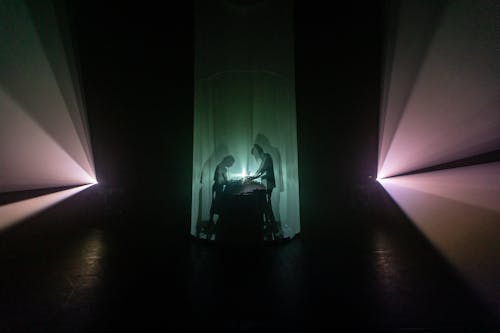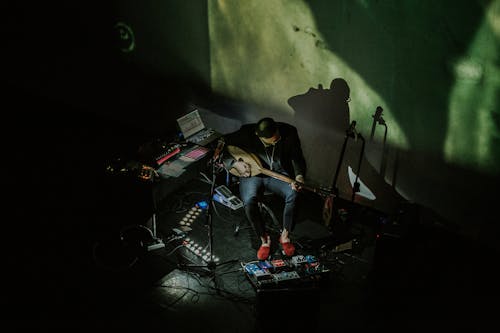 Following his surprise cameo performance on Saturday night during the show by Ziúr with Kiani del Valle & Sander Houtkruijer, Abdullah Miniawy now took the stage again with German trio Carl Gari, melding sobering electronic soundscapes with poetic lyrics reflecting the mood of modern day Egypt. Meanwhile, Grouper animated the concert hall of Amare with her shimmering, hazy music. A new film work titled Shade by the esteemed Japanese artist Takashi Makino accompanied Grouper's stunning and fragile music. 
It could have easily been performed in a club, but the German synthesis expert and electronic media-enthusiast Robert Henke rather shared his love and knowledge of early computers in a more formal setting. After showcasing the circuitry of his age-old computers used in the 'CBM 8032 AV' show, he blew the audience away with forceful and playful electronic beats and fantastic quasi-retro visuals.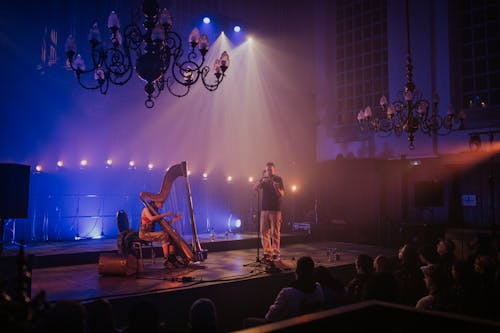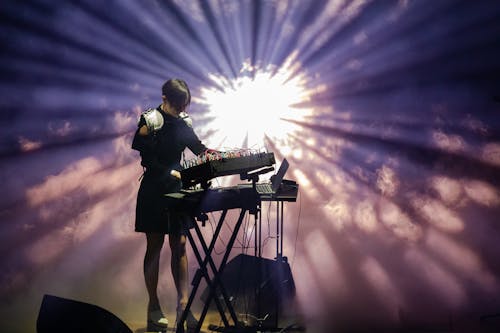 As the festival approached its near-ending, Lamim Fofana already invited his audience to inhabit a more reflective mood by deploying a series of mirrors around him to warp the gaze of the public back. It resulted in a fragile and near-cathartic show that seemed to put the disarming experience of a full festival weekend in much needed perspective. 
The same could be said of the immersive, widescreen and astonishing show by Caterina Barbieri, who filled the concert hall of Amare with rays of light, piercing through heavy clouds of smoke. Her music — somewhere between dystopian and sublime — captured this visual sensation, as if glimpses of beauty were trying to find their way through decay. It was a somewhat melancholic, but ultimately hopeful concert that felt like a fitting conclusion to an unforgettable and overwhelming festival journey.

For this, we'd like to thank all artists, visitors, crew members, volunteers and everybody else involved in Rewire 2022.