As the last day of Rewire 2023 sets in, we look back on a beautiful and sunny Saturday with tremendous shows and captivating performances, showing the scope and variety in Rewire's programme.
Visitors of Rewire were treated to a beautiful sunny day in The Hague. With these perfect conditions, the second day of Rewire 2023 started gently with film screening in Filmhuis Den Haag, talks and panels in The Grey Space, and installation and performances in the Proximity Music: Visceral Acts exhibition.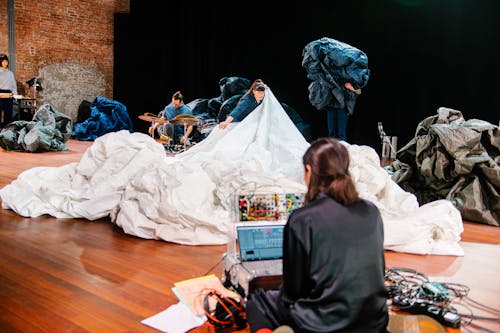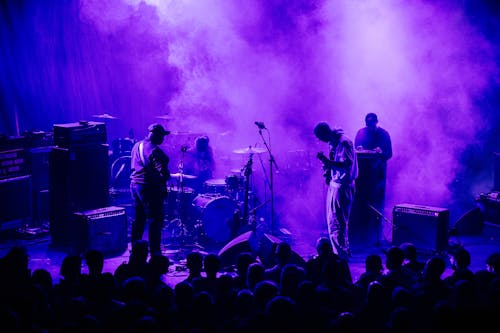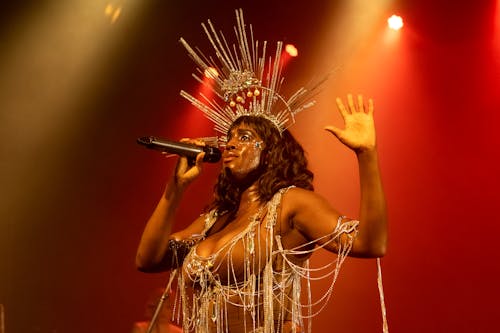 What's shaping up to become a beatiful Saturday tradition by now is the Rewire x Carhartt WIP instore in record store 3345. Boasting Bitter Babe, Nazar, Noise Diva and Zoë Mc Pherson on the 1s and 2s, this years' instore turned into a proper part and a great early start of what was shaping up to become an intense and incredible day. 
The neoclassical experimentations of TLF Trio opened Amare's Conservatoriumzaal, opening up a sonic space for Malibu's introspective take on ambient and rave music. Meanwhile, Korzo was the place where The Paper Ensemble & Ale Hop presented the world premiere of their collaborative show #17, delivering a sonic fabric woven from the smallest and softest sounds we can hear, in juxtaposition with the brutality of percussion and amplification. Nadah El Shazly & Elvin Brandhi took the stage after to present the world premiere of their contemporary, postmodern opera Pollution Opera, a highly ambitious, urgent and overwhelming work.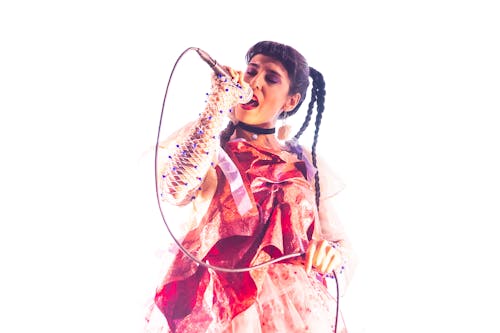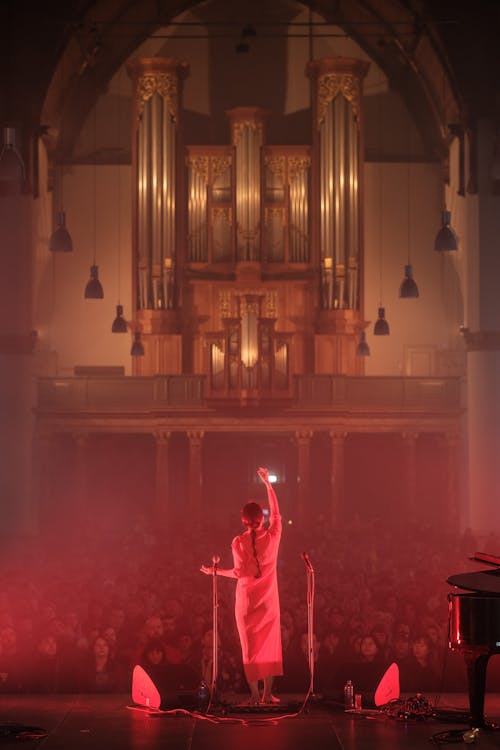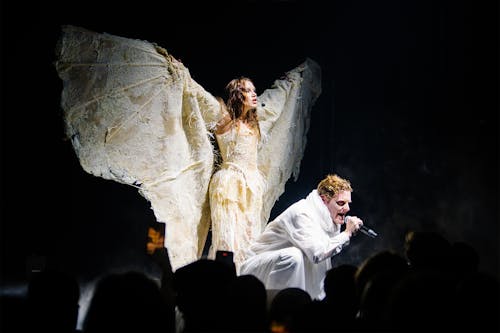 Visitors were faced with touch dilemma's at the break of Saturday's evening: KAKUHAN's cybernetic freak-outs or Moin's tightly interlocked post-hardcore jams? Hatis Noit's elegiac vocal music in De Grote Kerk or Morita Vargas's linguistic take on dream pop and ambient? Godspeed You! Black Emperor's epic post-rock or Himera's maximalist take on hyperpop and club music? Is there even a bad choice in such cases?
Undoubtedly the most visually compelling and grotesque show of Rewire 2023 was the world premiere of Alto Arc's live performance. Their baroque take on medieval music, metal, rave and club was all sanguine theatrics — delivering their own, twisted take on an Eastern Passion Play. Deafheaven frontman George Clarke, maverick pop producer Danny L Harle, Trayer Tryon from Hundred Waters, and make-up artist Isamaya Ffrench truly primed their audience for a club-heavy programme in PAARD with the tectonic rave music of Osheyack, the glamour-trash club anthems of COUCOU CHLOE, and the deconstructed mega-bangers of Amnesia Scanner & Freeka Tet.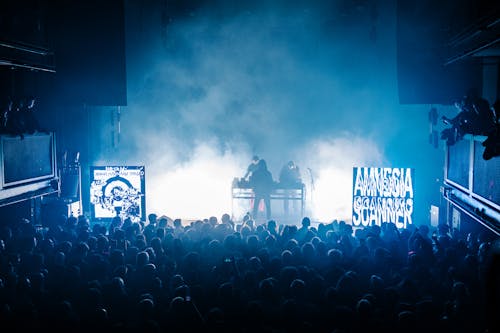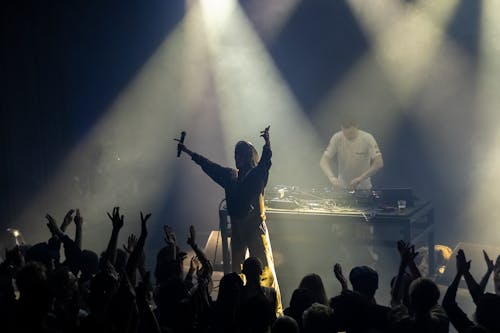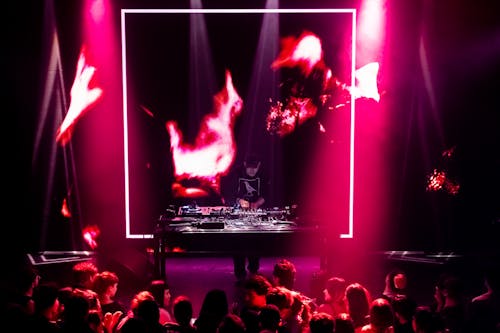 We're looking forward to welcoming you at the festival again today! Explore todays' timetable here or check out our What's On with festival tips to plan your Sunday at Rewire.