From 1 to April 3, 2016, the sixth edition of Rewire takes place in The Netherlands. The adventurous music festival in The Hague just announced the first artists: Animal Collective, Mica Levi & Stargaze present Under The Skin, Battles, Teho Teardo & Blixa Bargeld, Xiu Xiu plays Twin Peaks, Ben UFO, amongst others.Tickets are on sale now.
In early April Rewire will again take over a large number of locations in The Hague city center, including Electriciteitsfabriek, Paard van Troje and Lutherse Kerk. The program will consist of several premieres and special projects. Besides the aforementioned artists, we can also confirm: Lena Willikens, Amnesia Scanner, Pierre Alexandre Tremblay, In Code, Kara-Lis Coverdale, Beatrice Dillon and Poppy Ackroyd. More artistswill be announced early next year.
Animal Collective
Animal Collective is an experimental popgroup from Baltimore, US. Their music is often described as freak folk but it is hard to define the Animal Collective sound, as they often experiment with diverse styles and ideas from album to album. The group's newest album 'Painting With' is set for a release in February 2016. The new single 'FloriDada' is out now. At Rewire Animal Collective will perform on Saturday April 2nd at the Paard van Troje venue. The new album includes contributions by John Cale and Colin Stetson.
Battles
Battles (US) is an Experimental Rock group consisting of John Stanier (of Helmet and Tomahawk), Dave Konopka (of Lynx) and Ian Williams (of Don Caballero and Storm & Stress). They have been anything but a conventional band. As result of its constant forward-momentum, musically and conceptually, Battles' albums have placed the band amongst the most innovative of Warp Records' roster. Their latest and most future-leaning album yet, 'La Di Da Di', was released by Warp Records on September 18, 2015.
Mica Levi & Stargaze present Under The Skin
Mica Levi is a British composer and musician, known from experimental pop group Micachu & The Shapes. Levi wrote the critically acclaimed soundtrack for cult film 'Under The Skin', which starred Scarlett Johansson. This haunting soundtrack will now be performed live in its entirety for the first time in Europe, by the German Stargaze ensemble. Rewire is delighted to present this special project at a very special venue: the monumental E.ON Electriciteitsfabriek, a former powerplant just outside the city centre of The Hague.Rewire presents the European premiere of the live performance of this soundtrack, which has only been performed live once before.
Teho Teardo & Blixa Bargeld
Einstürzende Neubauten-frontman and former guitar player of Nick Cave & The Bad Seeds' Blixa Bargeld (DE) and Italian composer Teho Teardo present their beautiful work together with a local string quartet. Their collaboration started in 2013 with their stunning record 'Still Smiling'. This record consists of 12 versatile songs, of which the arrangements form both a beautiful contrast as wel as a unity between acoustic string instruments and electronics. 'The duo's work comprises of two albums; 'Still Smiling' in 2013 and 'Spring' in 2014.
Xiu Xiu plays Twin Peaks
On Sunday April 3rd the industrial Electricityfactory (Electriciteitsfabriek) provides the perfect setting for Xiu Xiu plays Twin Peaks. The American experimental band Xiu Xiu is known for its versatility and high productivity; in thirteen years' time the group, based around Jamie Steward, have released no less than eleven records. Xiu Xiu have created a series of special performances round new interpretations of the music from the legendary '90's TV-show Twin Peaks, emphasizing its chaos and drama. The group make no attempt to replicate the original music. Rather, the new interpretations make the drama of David Lynch's classic series come alive.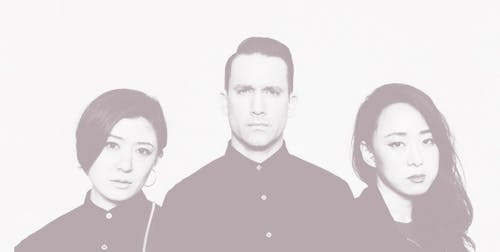 Ben UFO
Ben UFO is one of the few DJ's in the UK to make a name for himself solely as a DJ, without entering the world of production. As one of the co-founders of Hessle Audio, he has been responsible, alongside Pearson Sound and Pangaea, for some of the most varied and ground breaking releases of recent years. As a DJ, he explores sounds both old and new, across the worlds of house and garage, dubstep and grime, and further into the past. Ben UFO is known for his ability to successfully present unfamiliar, experimental dance music to a diverse variety of audiences worldwide.
Lena Willikens
Nothing trains a DJ more than a long lasting residency, a truism that the Cologne based musician and DJ Lena Willikens always proves when she spins her vinyl. As a DJ, radio broadcaster and producer, Lena is never committed to one style, all is welcome as long as it is twisted the in a one-of-a-kind way. Early 2015 she released her first solo EP "Phantom Delia" on Cómeme. Wherever Lena Willikens performs she surprises the folks and leaves them amazed about how expanded a crowd can let go and how far a DJ can move a dance floor into unknown and bizarre spheres that stay catchy, while being edgy.
Ash Koosha
Tehran-born and London-based, Ash Koosha creates music that is stripped of genre, style and conventional structure. His training in classical music and his interest in computer music from a young age has equipped him with necessary tools to construct, break, form and deform at the same time. The result is sound that is fragmented, unearthly yet natural, collage-like yet seamless. His latest work, GUUD is a sonic experience, where classical variations and harmonies meet manipulated sample grains. Rewire 2016 will see the world premiere of a new live-set by Ash Koosha. In this live-set, he will perform inside a virtual reality on stage; while wearing an Ocolus-Rift virtual reality system he will trigger samples. Everything he sees in this virtual reality will be projected on a screen.
Amnesia Scanner
Despite an ever-growing fan base, little is known about the mysterious Amnesia Scanner. Amnesia Scanner create futuristic club music that crosses boundaries. Their debut release 'AS LIVE [][][][][]' blends fresh rapidly changing rhythm patterns found in bass music subgenres with dramatic outbursts of mangled samples. In Amnesia Scanner's music energetic kicks and deep bass drums jolt your body into dancing action, but the rhythms are rarely "normal" enough to really let you go with the flow.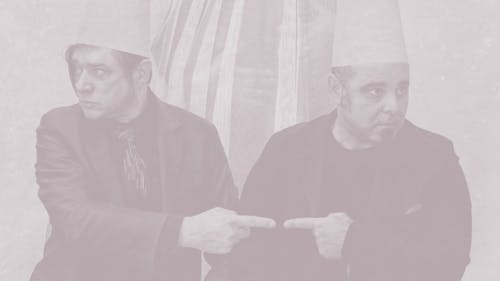 Pierre Alexandre Tremblay
Pierre Alexandre Tremblay (CA) is a versatile electroacoustic music composer. At Rewire, he presents a suite of his latest works for soloist and live electronics, featuring Heather Roche on bass clarinet, Peyee Chen as soprano, and himself on the bass+laptop or at the desk. All the pieces of this suite explore, in sound and on stage, the relationship between the live presence of the performer, and its counterpart, the static loudspeaker. With influences from noise, avant-rock, post-free-jazz, chamber music, and electroacoustics, Tremblay continuously plays with the expectations of the listener: from simplicity to complexity, from peaceful calmness to chaotic distortion, from consonance to dissonance, from abstract grooves to concrete sounds.
In Code
Gwyneth Wentink, Wouter Snoei and Arnout Hulskamp present In Code, an audiovisual performance of Terry Riley's 'In C' for harp, electronics and visuals. Terry Riley's groundbreaking composition 'In C', written on a bus trip to San Fransisco in 1964, changed the music scene. Although labeled as 'minimal music', Riley's music doesn't let itself be tagged. Most renditions of this mysterious piece run somewhere between 45 or 90 minutes. Originally written for 35 musicians,'In Code'' investigates the coherence of sound and visuals, creating an orchestra of enthralling audible and visual textures.
Kara-Lis Coverdale
Rewire has commissioned Canadian composer and musician Kara-Lis Coverdale (US) to compose new work with the organ of the Lutherse Kerk in The Hague as a central instrument. Coverdale is a classically trained keyboardist who studied composition and musicology. She is known for blurring the lines between acoustic and electronic instrumentation and is presently earning a reputation as a notable and controversial organist and composer in Montreal. Her organ and piano contributions to Tim Hecker's latest album Virgins has been a great influence on this album. For this special performance in the Lutherse Kerk, Portuguese video artist Pedro Maia will create a visual design which will be projected on the organ.
Beatrice Dillon
London's Beatrice Dillon is an ambient producer, composer and NTS radio DJ with a string of acclaimed mixes for Trilogy Tapes, Blowing Up The Workshop, Truants plus collaborations with visual artists and performances at Lisson Gallery, ICA, Palais de Tokyo Paris and Southbank Centre to her credit. There's no obvious entry point to the works of Beatrice Dillon. Between dubby cassette releases, folk compilations, eclectic mixes, and filmic compositions, it's never clear where tracing her efforts is likely to lead you.
Poppy Ackroyd
Poppy Ackroyd is a performer and composer from London who is currently based in Edinburgh. Classically trained on violin and piano, she fell in love with contemporary piano music and with the piano beyond the keys, discovering the world of sound that could be made from other parts of the instrument. Realising the violin had the same potential, she has spent the last few years composing delicate, intricate and beautifully atmospheric music by manipulating and multi-tracking sounds from these two instruments.