Rewire is pleased to announce that it will curate a two-day event on Saturday 18 and Sunday 19 November at multidisciplinary arts centre Le Lieu Unique in Nantes, France. Performing artists at Carte Blanche to Rewire include James Holden, Loraine James, Maria Chavez + Mariam Rezaei + Victoria Shen, Marina Herlop, No Plexus, Slauson Malone 1, and Rachika Nayar.
The Saturday of Carte Blanche to Rewire, happening on 18 November at the iconic former LU factory in Nantes, features performances by electronic producer James Holden, composer, vocalist, and pianist Marina Herlop, multidisciplinary artist Slauson Malone 1, genre-queer electronic duo No Plexus and electronic producer Loraine James. 
On Sunday 19 November, turntablism trio Maria Chavez + Mariam Rezaei + Victoria Shen will present their collaborative performance that was commissioned by Rewire and Counterflows and premiered at respective festivals. Brooklyn-based composer Rachika Nayar closes the Rewire-curated weekend, with a set of hazy ambient combined with flashes of dancefloor emotionality.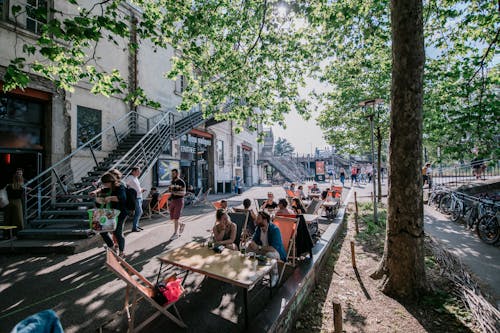 About Le Lieu Unique
The national center for contemporary arts and music venue le Lieu Unique, based in the former LU factory in the heart of Nantes, France, is a space of artistic exploration and a convivial cultural ferment that mixes genres, cultures, and audiences. 
Tickets for Carte Blanche to Rewire: James Holden, Marina Herlop and Slauson Malone 1 are now available for €24, reduced and student tickets are available for €12. Order now via the online ticketshop of Le Lieu Unique.