Rewire 2023's film programme, presented at Filmhuis Den Haag, functions as a visual counterpart to the music programme. With a special focus on Black Audio Film Collective's Trevor Mathison, the films on offer this year critically and artistically engage with thorny, interrelated issues, resulting in a kaleidoscope of deeply moving audiovisual works. 
Reflections on civil disturbances in London, testimonials on the changing optics of the inner-city, explorations of the British Black Power Movement and reflections on Pan-African myth making — the film programme of Rewire 2023 features four powerful and ever-urgent films made by the seminal artistic group Black Audio Film Collective, whose ground-breaking experimental works engaged with black popular and political culture in Britain and the black / Asian Diasporas. Formed by seven undergraduates in Portsmouth in 1982, and based in Dalston, East London from 1983 to 1998, this collective sought to critically and aesthetically engage with with black popular and political culture in Britain, in the process bringing an awareness of avant-garde film from Africa, India and South America to the UK and developing radical new ideas of how an audiovisual language could work as reflection on contemporary societies' ills. Rewire 2023, presents screenings of their major works Handsworth Songs (1986),  Twilight City (1989), Who Needs A Heart (1991), and The Last Angel of History (1995).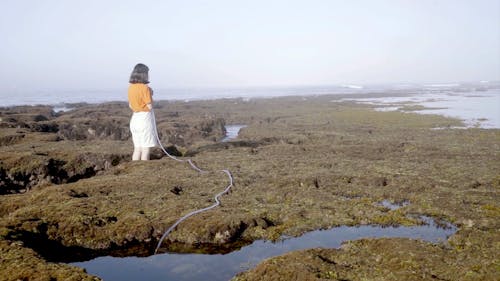 A key member in this collective — also consisting at various poins of John Akomfrah, Lina Gopaul, Avril Johnson, Reece Auguiste, Edward George, Claire Joseph and David Lawson — was Trevor Mathison, whose sound work formed a critical part of the collectives audiovisual experimentations. Rewire 2023 presents the four films by BAFC in a special focus programme of this pioneering sound artist and musician. Through Mathison's unique use of tape loops, he created unconventional, yet sonically dense layers of sound that could comment on notions of race, identity, colonialism, diaspora and memory in ways that common speech or some of the visuals couldn't. As a matter of fact, none of Mathison's works within the Black Audio Film Collective were ever seen as mere soundtracks to accompany the moving pictures, but always as integral parts of the critically engaged work the collective sought out to do. 
Outside of the Black Audio Film Collective, Mathison has been an esteemed artist, researcher and musician in his own rights. Alongside Gary Stewart, he formed Dubmorphology to explore the inner-working of dub and Musique concrète through installation form. Recently, Goldsmith Centre for Contemporary Art presented the exhibition From Signal to Decay Volume 1, which explored echo, reverberations and resonations within the concrete halls of the venue. Following the exhibition, purge.xxx presented the debut album of Mathison as a physical release. 
Mathison's work, and that of the Black Audio Film Collective as a whole, perfectly embodies Rewire's context programme theme of Inter/relations that critically explores how complex issues and themes are deeply intertwined and as such should be approached as an entangled whole, rather than seen in isolation. The experimental approach of these films, and the scope of their critical gaze, allows for a different perspective on the thorny interplay between racism, classism, misogyny and colonialism that dictates life in Great-Britain as explored in the works of Black Audio Film Collective.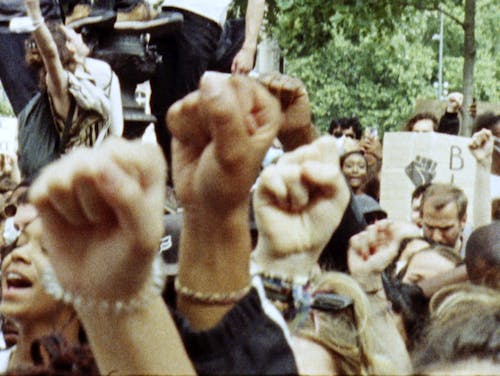 Some of their strategies can be seen as a spiritual guide for other titles in the film programme. Take for instance When There Is No More Music To Write, and other Roman Stories (2022), a triplet of short experimental films by Eric Baudelaire that evoke the figure of avant-garde composer Alvin Curran and his relationship to Rome, while exploring the political, economic and societal conditions of the Italian capital at the time that helped shape Curran's unique sensibilities as an artist. In a different, yet somehow overlapping way, Ben Russell fuses times and territories in his hypnotic masterpiece Against Time (2022), which beautifully reflects on the non-linearity of reality as we perceive it. 
The inevitable shifting of time and the ripples in society it produces are eloquently explored in Xabier Erkizia's O Gemer (2021) which notes the peculiar, yet disappearing sound of the so-called "Basque ox carts", that were part of everyday life on the Bay of Biscay, but have seized to be used on the current-day Iberian Peninsula. The passing of time is always met with decay. Deborah Stratman's Last Things (2023) is the penultimate study of that, as this film seeks out to approach evolution and extinction from the point of view of rocks, taking human life and the anthropocene out of equation. You could say that through their damning gaze on natural extraction by humans, Gilles Aubry's Atlantic Ragagar (2021) and Anyox (2022) by sound artists Jessica Johnson & Ryan Ermacora anticipate a planet where humans have ultimately become the agents of their own demise. 
Taken together, these films don't just explore these subjects by simply depicting them. Through sound, music and images, they artistically interrogate them, opening up the  interrelated themes buried in the stories of these works, to make visible and audible the entangled structures that dictate life as we know it. We invite you to dive into these films and approach them as another mediation of and meditation on the key themes that Rewire 2023 explores. 
Register online for your free e-ticket
As there is a maximum capacity of visitors for all films, we work with free online ticket registration to make sure every visitor is assured of a seat during the film. To register for a seat, you will need to purchase a free ticket through our action code REWIRE#23 via the website of Filmhuis Den Haag.
- Go to Filmhuis Den Haag's website and click 'koop tickets' at the desired film;
- You then log in to use your action code. In the shopping cart, click on 'Wil je een actiecode invoeren? Klik hier'. Enter your code REWIRE#23 and click on 'invoeren'. You will now see the card type 'Action REWIRE' appear. Click 'bestellen' and 'afrekenen';
- You will receive the free e-ticket by e-mail;
- Access in combination with a 3-Day Pass or Day Pass.