Presenting Rewire 2021 online has given us the opportunity to expand our film programme this year. With a diverse selection of projects, find out more about these films below before the the Rewire 2021 online edition goes live from 6-9 May.
→ Attend the Rewire 2021 Facebook event

Aisha Devi & 118 present SLF
Spirit Liberation Front (SLF) is a mysterious, unspecified and omniform collective that will be appearing at Rewire 2021 to present a new series entitled 'The Sacred Show'. SLF generates audiovisual art to vibrate emotional cognitive brainwaves. Musical alchemist and artist Aïsha Devi and Swiss artist 118 aka Alec Ross are the driving force behind SLF. Using her own vocals alongside ritualistic, meditative practices, Devi's approach is idiosyncratic, spiritual and daringly futuristic.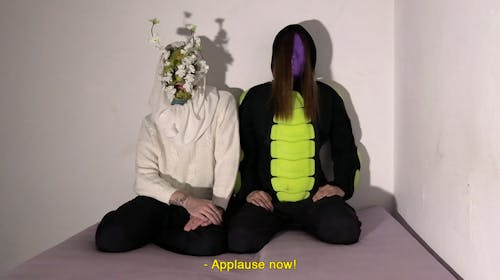 Alberta Whittle
Artist, researcher and curator Alberta Whittle presents her moving-image work 'RESET', co-commissioned by Forma and Frieze London. Informed by the writings of queer theorist, Eve Kosofsky Sedgwick, 'RESET' interweaves gothic imagery, fears of contagion, xenophobia and the ensuing moral panic that often follows such anxieties. Exploring timely questions relating to personal healing and the cultivation of hope in hostile environments such as the ensuing global pandemic or colonialism, this urgent political film strikes the balance between grief and reflection, empathy and desire.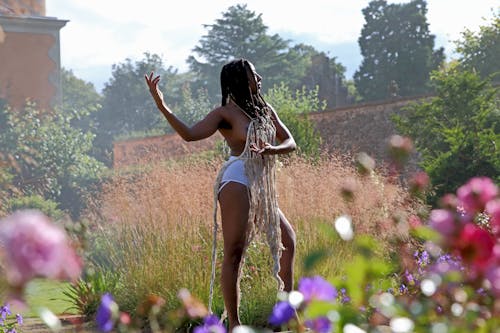 Flight of the Giant Swan
Anyone who's seen Giant Swan perform live will know how crucial that experience is to truly understanding the band's raw electronic punk energy, which we were lucky enough to have at Rewire 2019. "Flight of the Giant Swan" captures Robin Stewart and Harry Wright on two weekends in November 2019, as the duo engage in a whirlwind tour of London, Glasgow, Manchester, Leeds, Newcastle and their home city of Bristol in support of their eponymous debut album. The film was shot by the band's manager Joe Hatt, who paints a personal portrait of two close friends who make dancefloor-focused electronic music that's as visceral, reactive and electrifying as heavy metal or extreme noise.
Watch "Flight of the Giant Swan trailer" by "Rewire" on https://www.youtube.com/
John Bence
John Bence uses music to probe the deepest recesses of the human psyche. Over a handful of releases the composer has already built up a striking body of work bound by an incredible clarity of vision. His elegiac works occupy an omnivorous sound-world, assimilating elements of British avant-garde and electronic music, classical tradition and sacred medieval song into cavernous, sepulchral compositions. Love forms the final chapter in a trio of works with Kill and Disquiet that chart Bence's experiences with addiction and his subsequent journey to recovery. For Rewire 2021 he presents a short film to accompany his 2020 album 'Love', directed and filmed by Joe Hatt & Paul Samuel White.
Watch "John Bence - Love album trailer" by "Thrill Jockey Records" on https://www.youtube.com/
Space Afrika & Tibyan Mahawah Sanoh
Visual artist, poet and filmmaker Tibyan Mahawah Sanoh's work reflects the interiority and exteriority of her family relationships, and she only casts collaborators she's developed a bond with, whether she's shooting at home in Manchester or further afield in Ghana. Space Afrika (Joshua Inyang and Joshua Tarelle) are a Manchester-based duo who channel the industrial architecture of Northwest England into their minimalist patchworks of rhythm, texture and sensation. Their collaboration with Sanoh comes in the form of a film, with her imagery and Space Afrika's soundtrack in conversation with one another, painting a vivid portrait of the stories and voices highlighted throughout it. Building on their work together in this piece, Space Afrika follow the trajectories of black British culture in modern Britain.
Watch "Untitled (To Describe You) x Space Afrika Trailer" by "The Wire Magazine" on https://www.youtube.com/
Tellurian Drama
Riar Rizaldi works as an artist and filmmaker. Born in Indonesia and currently based in Hong Kong. His main focus is on the relationship between capital and technology, extractivism, and theoretical fiction. In his eclectic essay film 'Tellurian Drama', archival history collides with personal narratives on the history of technology, nature and colonisation.
Watch "Tellurian Drama – trailer | IFFR 2021" by "International Film Festival Rotterdam" on https://www.youtube.com/
Norient Film Festival
Adding to the Rewire 2021 film programme, Rewire collaborates with Swiss-based Norient Film Festival to present 4 short films. These films include:
2021: Pixel Doom
by Adythia Utama, Riar Rizaldi
2021, the plagues continue, endless information and entertainment stream throughout the digital realm. Images strobe rapidly, penetrating your tired eyes. In this dystopic imagery of 2021, someone recites a Qur'an verse on the impending doom. This is a reflection and a prognosis of the coming years. Pixel Doom is a collaborative effort between Adythia Utama (as a filmmaker) & Riar Rizaldi (as a musician) to reflect the year 2021. Riar recites Surah Al-Muddaththir ayah 1–20 about the day of resurrection while Adythia responds with some footages that he watched on the internet during the pandemic, shot through the TV pixels. The idea is to put into perspective on how freely we receive any kind of information through the screens of our gadgets.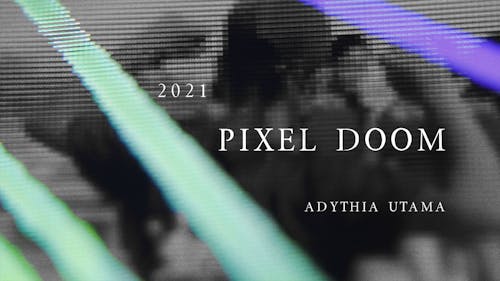 2021: Malam Berkah
by Gabber Modus Operandi
This film is a dinner conversation by the electronic music duo Gabber Modus Operandi, taking place in Denpasar, Indonesia. They talk about Bali, toxic tourism, colonialism, and also some good news around the locals. The video is taken at Berkah Jaya, a site for emergency hawker food, made by their friend Putu Eka, who also shot this video. Like other thousands if not millions of residents in Bali, Eka lost his job during the pandemic because he depends on unhealthy forms of mega tourism.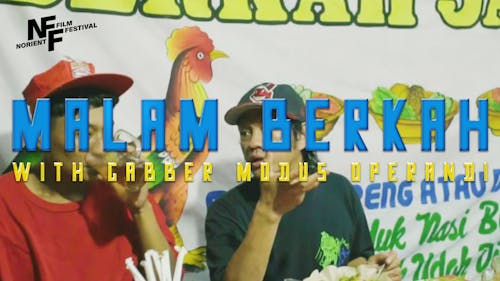 Iche '21
by Emma NZioka
This episode of our 2021 video series is an introspective account of non-binary artist Janice Iche's state of mind as they reflect on how the journey through 2020 was and their dreams of what 2021 holds for life. As a non-binary, Kenyan-Tanzanian queer artist from Mombasa, Kenya, Janice sought community, growth and belonging after their move to Nairobi which was hundreds of miles away from home. This move, made in earnest, love, and expectation, brought with it a great deal of despair. The journey back home and the time they took to heal is where truest form of Iche has begun to bloom. Without any illusions of what life holds, and building from the ground up, we ask what 2021 means to Iche.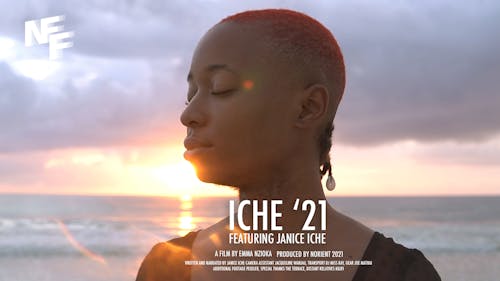 2021: Dejame Vivir un Día
by Lechuga Zafiro, Jusomor
Dejame vivir un día is a collaborative audiovisual artwork by visual artist Jusomor (Argentina) and sound artist Lechuga Zafiro (Uruguay). The Río de la Plata region is heavily striked by unemployment, a health and an economic crisis caused by the pandemic, forcing us to go back to our families house after years of economic independence. Dejame vivir un día is deeply inspired by the re-encounter with our elders: the culture they consume, their bodies, their homes, the memories of our childhood. It's the rummage of our past and a new intergenerational tie that stimulated us to choose the images and sounds we chose to poetically represent the present we find ourselves in.